Stargardt Foundation :
Work hand in hand with research
The Stargardt Foundation groups and federates people with Stargardt disease in order to dymamise medical research and facilitate the development of new  treatments  with the aim of stopping the disease and restore vision.
Created in 2013 by Denis Cayet,  french Contractor in Innovating Projects, the Stargardt Foundation wishes to establish an activ interaction between patients with Stargardt disease, carriers of muting ABCA4 gene, and the world of scientific research.
The Foundation collaborates with internationaly reknown teams of researchers in ophtalmology, biology, gene and cell therapy, and hospital departments.
Searches and carriers of the Stargardt disease make the heart of the foundation.
2017 : The Stargardt FOUNDATION COMMITS in research
In 2017, in connection with RETINA France, Stargardt Foundation continues to subsidize basic research in pharmacology  worn by French teams.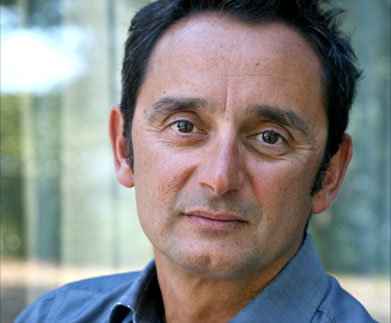 OUR AIMS 

FEDERATE
Create a community of patients with Stargardt disease.

INFORM
Give clear and exhaustive information on Stargardt disease.

SUPPORT
Support medical research and create a partnership with scientific teams.

RAISE FUNDS
Raise funds to support Stargardt research.
RESEARCH AND  CURRENT TESTS